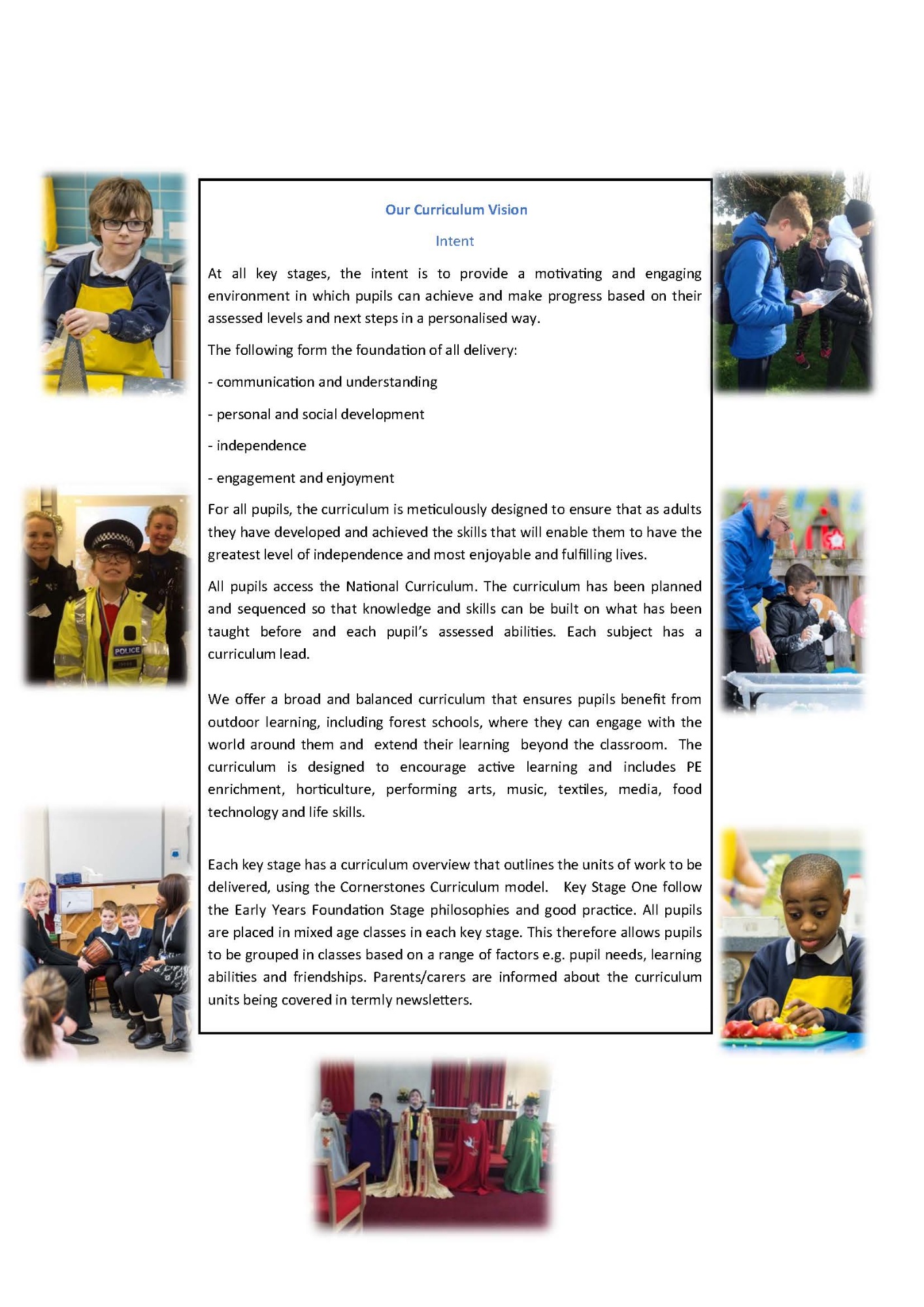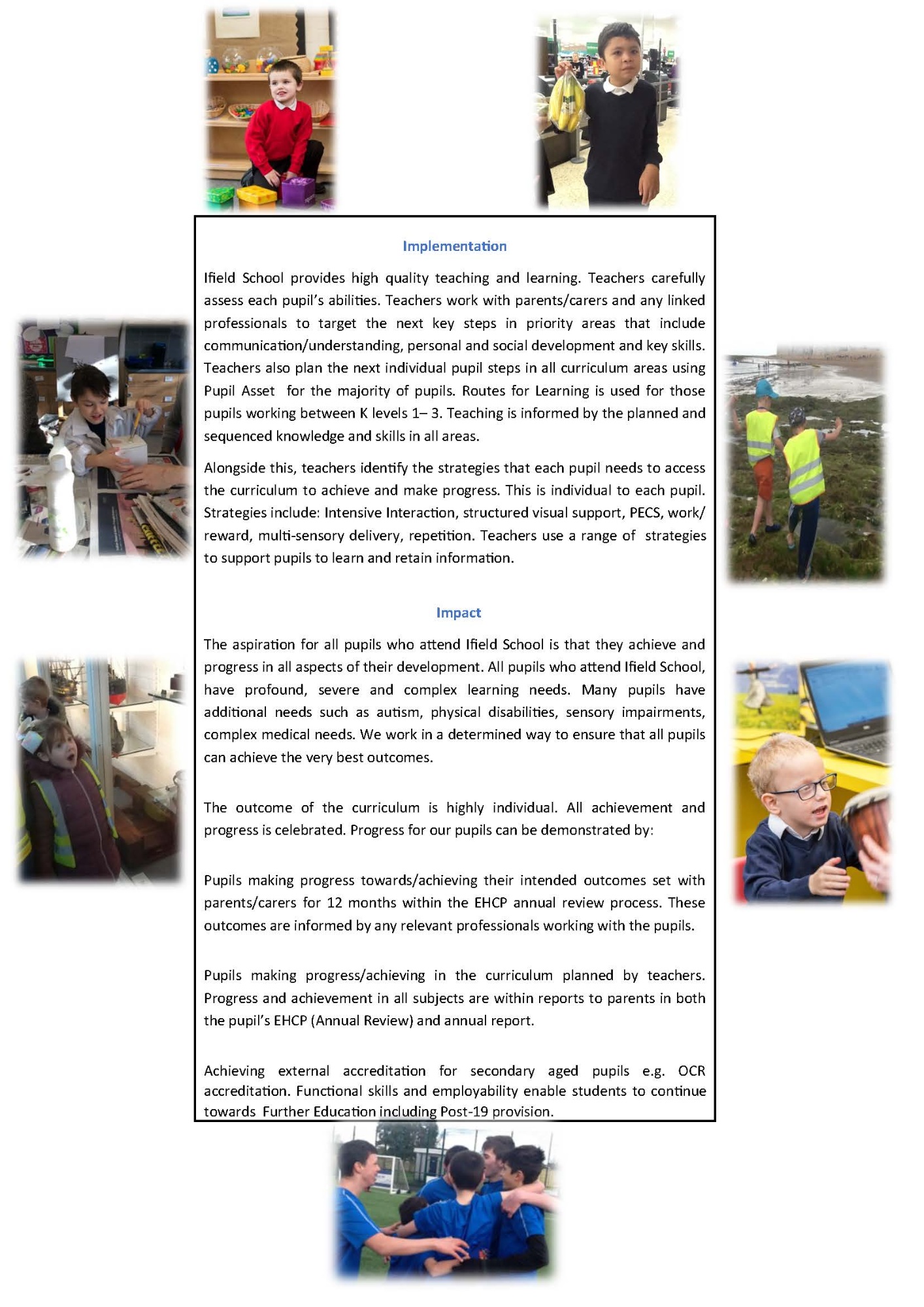 At Ifield School, pupils experience and access a range of educational platforms and approaches, that are adapted to meet individual needs in the delivery of their personalised curriculum. This enables our pupils to engage in all aspect of their education in a cross-curricular, integrated and connected way, from Year R to Year 14.
Pupils at Ifield are in mixed-age-group classes and engage in their learning through a range of topic themes used across The Cedar Federation.
Pupils currently experience a rolling programme for two or three years to ensure that they experience and embed a wide range of learning, capture a breadth of knowledge and acquire important skills as they progress throughout the school.
Early reading and literacy skills are identified and developed through an adapted approach known as Foundations for Literacy, devised in conjunction with our Lead Speech and Language Therapist. This recognises and supports pupils to develop their experiences and understanding across the school.
Pupils who are developmentally ready to participate in subject specific learning will also engage in the sequential and systematic phonics approach, Little Wandle.
Foundations for Maths is Ifield's approach to the development of mathematics skills which has been developed alongside our Lead Speech and Language Therapist. Pupils will experience maths through continuous provision and in a range of different contexts. For those pupils engaging in subject specific learning will also develop their mathematical knowledge and skills through the sequential Numicon programme.
These approaches complement our other, equally important frameworks for the development of life skills, such as career's education, relationship and sex education, personal, health and economic development, religious education and of course our plethora of accredited courses.
Life at Ifield is designed to help our pupils achieve our aims and values and prepare them for their lives when they leave school. We endeavour for our pupils to have meaningful, rewarding lives where they can benefit from, and contribute towards, being successful members of their community and society as a whole.
Our pupils learn at different rates and in different ways. Teachers make certain that each pupil accesses learning that is most purposeful and relevant to them.
Pupils' learning is enhanced by memorable experiences. They learn to be resilient, to value themselves and others, to demonstrate respect towards others and others' ideas, and to respond to high expectations of them and challenge themselves. We want to inspire pupils to have determination and courage.
Our excellent network of support, between staff, parents and other professionals, enables pupils to succeed. Success is important to every pupil, parent and member of staff and to have that success recognised encourages further achievement.
If you require additional information regarding the curriculum then please contact the school via the details here.