Welcome
to
Ifield Early Years Foundation Stage
At Ifield the Early Years Foundation Stage is comprised of two classes. The nursery class, Acorn Class, is based within the local mainstream nursery at King's Farm Primary School and the reception class, Cedar Class, is situated within Ifield School itself.
Our Early Years Foundation Stage curriculum covers the seven areas of learning which are now recognised as being required to make up the skills, knowledge and experiences that babies and children acquire as they grow, learn and develop. More information about the Early Years Foundation Stage Curriculum can be found here.
The prime areas of focus are Personal, Social and Emotional Development, Physical Development and Communication and Language. These are fundamental because they combine to support development in the other areas. The developmental statements in the seven areas of learning help practitioners to identify and plan for children's individual interests and abilities.
Total Communication is an approach that many therapists and settings use when working with children who have Speech, Language and Communication Needs. This approach supports pupils' communication through the use of Makaton signing, the Picture Exchange Communication System (PECS), Augmentative and alternative communication (AAC) and vocalisation. In addition pupils use visual timetables to help them sequence their school day and visual schedules enable them to work more independently whilst they are processing and engaging in learning tasks.
Acorn Class
Pupils are offered an assestment and observation placement at Ifield's Specialist Nursery. Acorn Class benefits from all the facilities at King's Farm Primary School as well as the additional resources that Ifield's specialist provision can offer. For example, Acorn Class pupils enjoy Ifield's hydrotherapy pool and sensory room and have the opportunity to extend their learning within the Simon Harrison Woodland facility.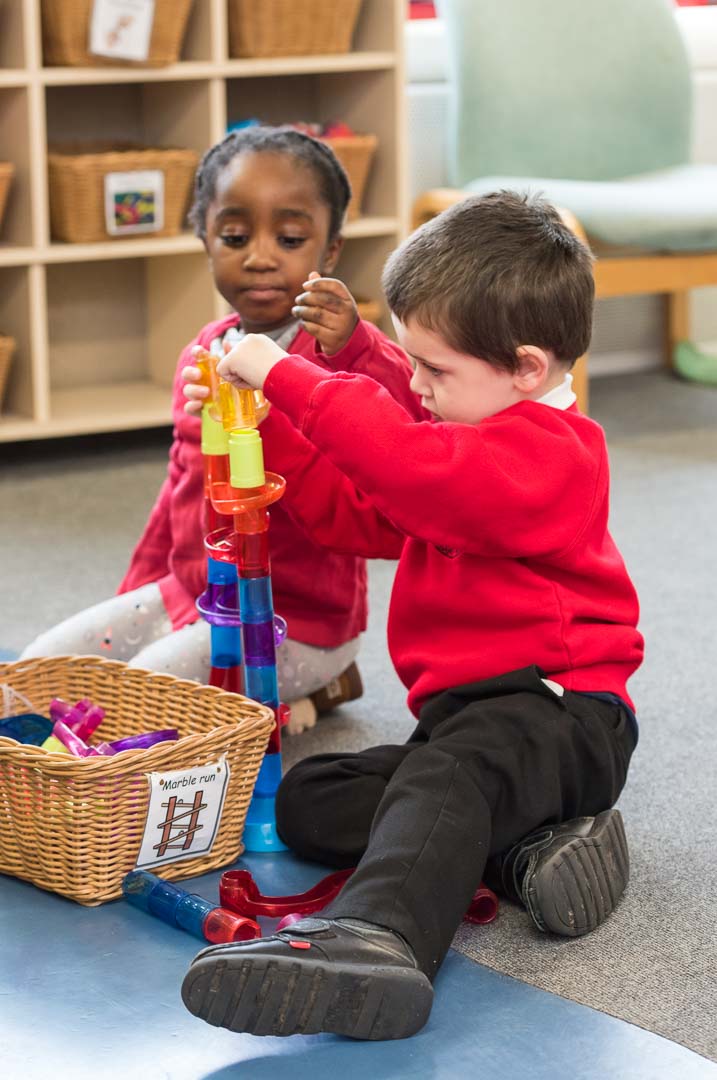 The Acorn Class team of specialist staff supports up to six pupils per session on the basis of observation and assessment of learning needs.
Pupils are referred through the Local Authority and funding is agreed for time limited periods of assessment.
The pupils' needs are established and shared with parents through closely monitored Early Years Personalised Plans. Some pupils will be referred for statutory assessment and all pupils will receive a recommendation for placement at statutory school age to either a mainstream or specialist facility.
Cedar Class
Pupils with EHCPs are offered a place a place at Ifield School if a Special School has been identified by the Local Authority.
A multi-sensory approach to teaching and learning is used to enable the pupils to reach their full potential. Children in Cedar Class participate in a wide variety of learning programmes such as Write Dance and Messy Play that are designed to develop core skills.
Sensory Stories help pupils understand more about the world around them and to interact appropriately with their peers. Children have the opportunity to explore and investigate a wide range of different materials during lesson times and can also access hydro-pool sessions and sensory room time.​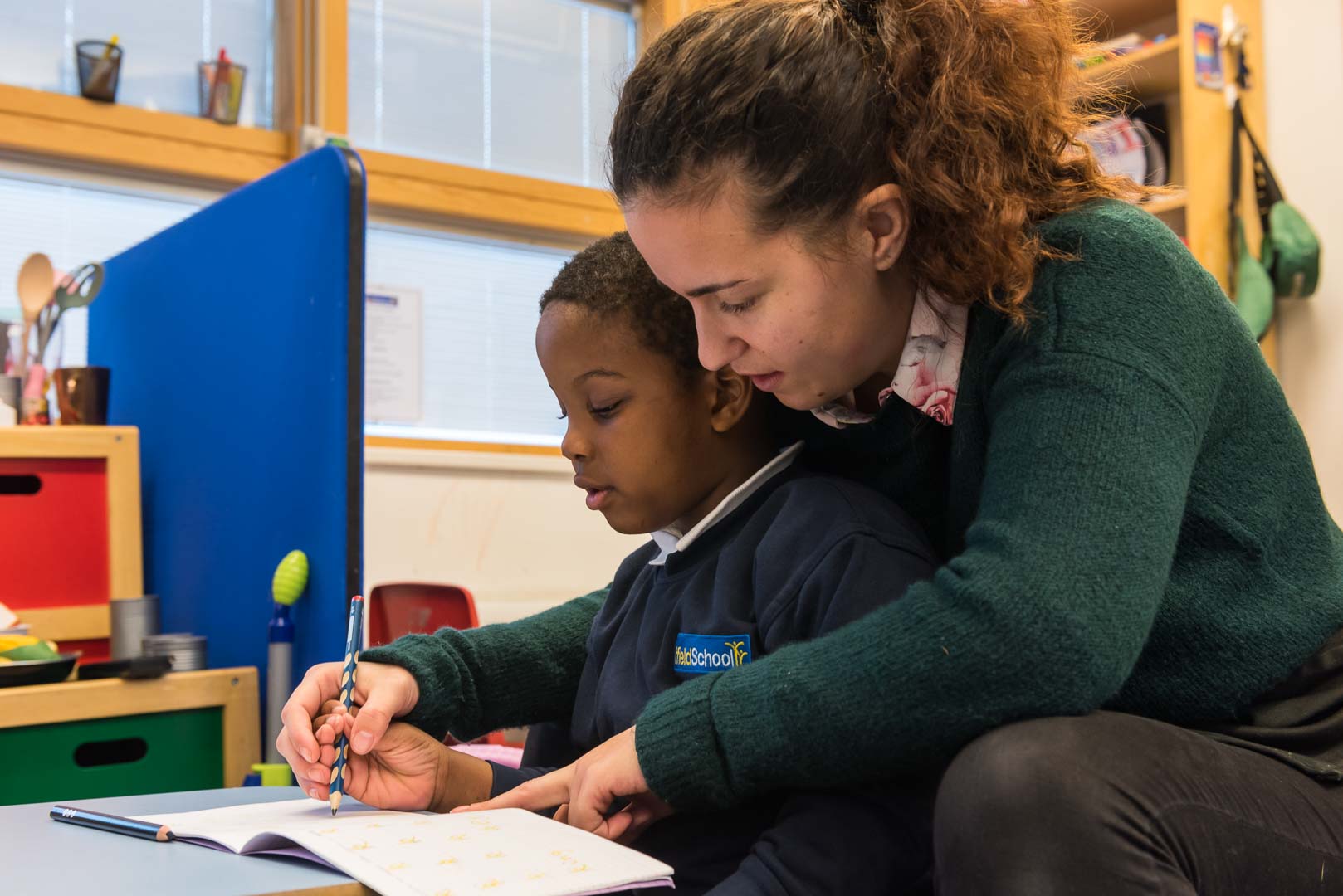 Other provisions available to Cedar Class pupils include the Simon Harrison Woodland where exciting outdoor learning experiences take place and the nearby Meapa Gym. ​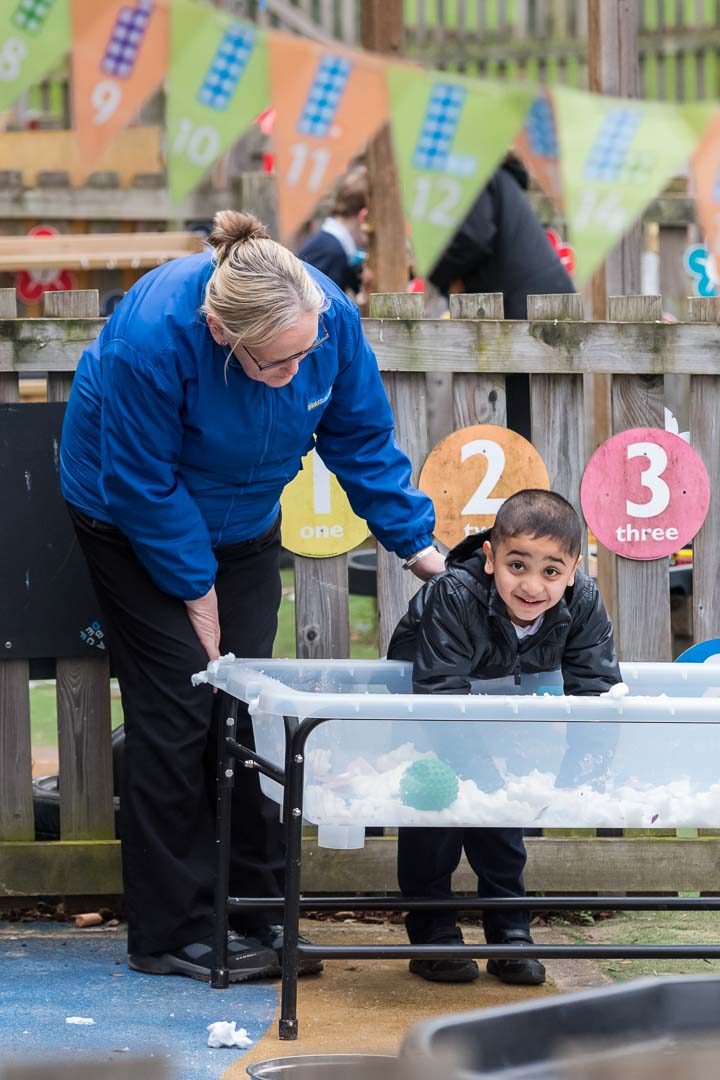 Off-site learning allows Cedar Class pupils to explore in greater depth the topics they are working on at in class and have included visits to Leeds Castle, Godstone Farm, Howletts Zoo and termly visits to the Simon Harrison Woods.