Please click this link to access KCS who provide stationery, arts & crafts materials and paper etc to our school. They have opened up their website to allow ordering from the general public.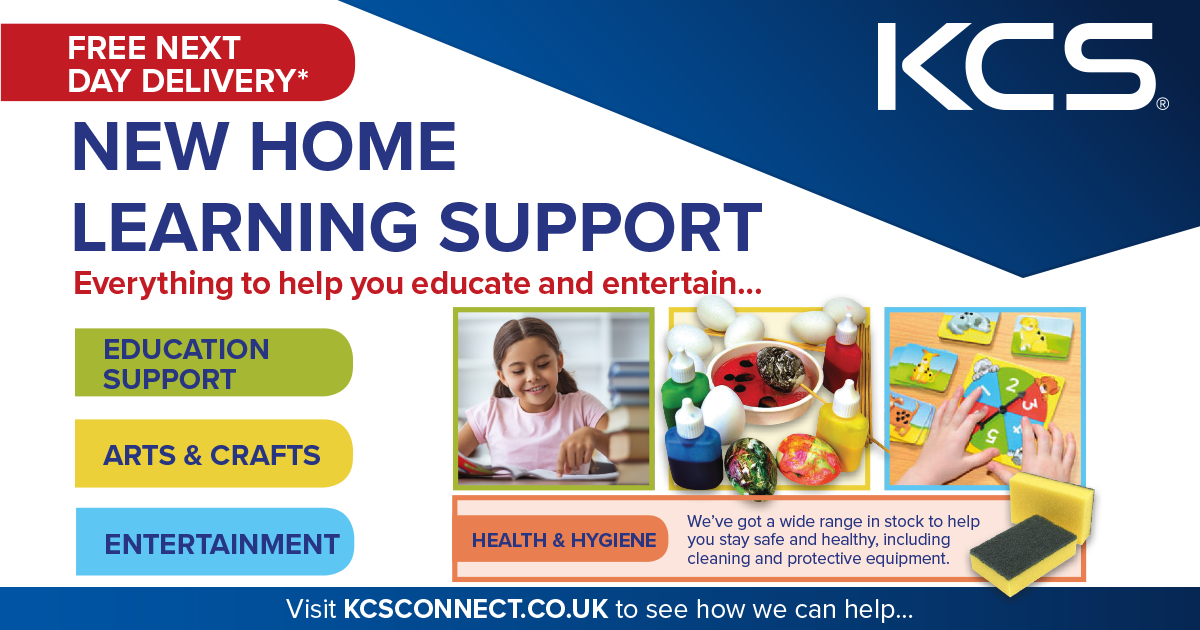 KCS Connect will, during this unprecedented time, offer a wide range of products to suit your needs. We ensure a particular focus is on:
Education and Early Years Resources – with most children home-bound for the foreseeable future, it will fall to parents and guardians to support education. KCS Connect can supply a wide range of resources from stationery and arts & crafts through to sports and PE. We are also proud to have designed a number of free printable resources to keep them entertained, including colouring sheets, class worksheets and cutting guides. Follow the link on the homepage to 'Curriculum Resources'. These handy sheets will also advise you as to the available products for purchase linked to the activity.
Entertainment – learning aside, families are likely to have a lot of time indoors! KCS Connect provides a wide range of games, toys, jigsaws and puzzles to name just a few. If the weather warms up, there are plenty of outdoor play options also. Don't forget the batteries!
Health & Hygiene – during these tough times, we are also supplying a wide range including cleaning materials, consumables, first aid and PPE.
We offer free next delivery (weekdays only) for all orders over £20 + VAT The service is nationwide.
Please note, this is a non –transactional website and submitting your basket will prompt a call back from a member of the KCS Customer Experience team, who will confirm stock holding, take payment and arrange delivery for you.
Some fun things you can do and make at home.