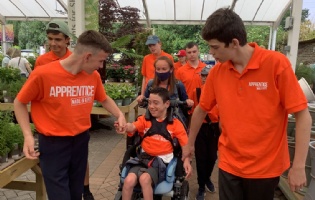 Owl Class are doing an Enterprise Horticulture Project, we are called Owls Garden Delights.
We are making and selling hanging baskets. We will be selling them for £5 each and will begin the sale on 12th July. We are having our Enterprise event on Friday 16th July.
We did some research at Millbrook Garden Centre, please see the pictures on this page.
Yours truly,
Robert, Mrs Hargood and Owls Garden Delights